Temy
From PokéHeroes Wiki
Temy
"Hello everybody, I am Temy. I am spriter for this site and I really love my job. I can say that I am a helpful person so please feel free to contact me if you have any questions. Ideas for sprites are welcome too everytimes. Have a good time on pokeheroes every day ❤️"
---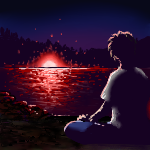 Profile Link:
Temy
Position(s): Spriter
Nickname(s): (have no)
Location: Germany
Birthday: August 29.
Gender:

Language(s): german, english
Favorite Pokémon:

Mew,

Blaziken,

Yveltal
Favorite PokéHeroes Plushie: Mew, Torchic
Favorite Color: black, blue, orange
Favorite Artist(s)/Band(s): have no special favs but I am fan of DC and Marvel
Hobbies: Digital drawing, collecting pokemon trading cards, jogging with my dog and horse riding
3 Fun Facts About Temy:
-- 1. pokemon fan and card collector since 1998 .. I traveled through howl germany to visit pokemon days.
-- 2. beside this I am a big friend of nature and animals, I am a vegan person. Favorite animals I dont have, I cant choose... love them all.
-- 3. sometimes my self-confidence is a bit to strong so I often have trouble with some people but I am always willing to help and try to be friendly as I can.
Favorite Part Of Being a PokéHeroes Staff Member: I am both.. hunter and collector so I love it to do shiny hunting and I love it to collect items, battles I am not really interested with. What I love is to draw and sprite pokemon for you all.