Template:LatestNews
From PokéHeroes Wiki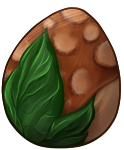 Bunnelby's Easter Egg Hunt
Special Event

Our great community created 20 beautiful Easter Eggs in an exciting Spriting contest during the last few weeks. The fancy colored winner eggs have now been hidden carefully by cute Bunnelby in many different spots all around town!
As it's tradition in Emera Town, not only children search for Easter Eggs, but also motivated Pokémon Trainers. This year, when you find fifteen eggs or more, you receive a new Event Pokémon. And when you manage to find all twenty eggs, you get to claim a shiny version of it on April 23rd!
Good luck and happy hunting!
MORE DETAILS
EASTER EVENT