Template:LatestNews
From PokéHeroes Wiki
Christmas is near:
Advent Calendar Event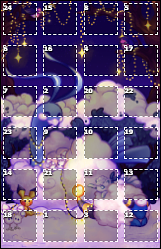 Christmas is coming closer and everyone in Emera Town is preparing for the awesome holidays! Are you already as excited as we are?
To make the wait for Christmas a little more bearable, we are having our traditional Advent Calendar Event! Behind each door of our calendar, an individual task and a small reward are waiting for you: Maybe you get an evolutionary stone, maybe just a berry - or maybe even an exciting new Event Egg! Anything can happen.

This year you can pick from five different advent calendar designs; they are the winning entries from our recent community drawing contest!
ADVENT CALENDAR