Reapu
From PokéHeroes Wiki
reapu
"hola! im reapu and im one of the newest members of the wiki team! please feel free to message me if you notice an error on the wiki, or feel like chatting! i'll try my absolute best to be as helpful as possible! ( ˘⌣˘)♡"
---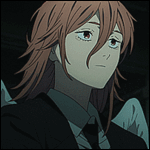 Profile Link:
reapu
Position(s): Wiki Staff
Nickname(s): reapoo, pu-pu
Location: Southern United States
Birthday: 15 August
Gender:

Language(s): English
Favorite Pokémon:

Zorua,

Hydreigon, and

Eternatus
Favorite PokéHeroes Plushie: Toxel
Favorite Color: Red & Pink
Favorite Artist(s)/Band(s): 100 gecs, Queen, The Weeknd, Lorde
Hobbies: Playing video games, reading manga, watching youtube & drawing!
3 Fun Facts About reapu:
-- 1. I have 3 cats!
-- 2. Gen 5 is my favorite
-- 3. I have a gorgeous ball python named delilah ♡
Favorite Part Of Being a PokéHeroes Staff Member: Being able to contribute to PH in some way! (´・ᴗ・ ` )