MoonLaLune
From PokéHeroes Wiki
MoonLaLune
"Hello! I'm Moon, one of the newest Mods! I'd love to be able to help out anyone here who needs it, so please don't be afraid to send me a message through Palpad or a Private Message, I'll try my best to respond as soon as I can :) I also just like talking, so I'm always open for that as well :3 I hope that you have a lovely day!"
---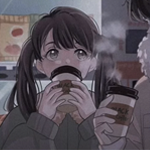 Profile Link:
MoonLaLune
Position(s): Moderator
Nickname(s): Moon
Location: Canada
Birthday: 18 November
Gender:

Language(s): English
Favorite Pokémon:

Chandelure,

Lunatone and

Hydreigon
Favorite PokéHeroes Plushie: Galarian Ponyta and Litwick
Favorite Color: Blue and purple
Favorite Artist(s)/Band(s): Cavetown and music from games like Stardew Valley, Animal Crossing and Minecraft!
Hobbies: Drawing, playing too many videogames, reading and watching anime
3 Fun Facts About MoonLaLune:
-- 1. I spent almost a whole year on Pokeheroes before actually playing properly, I didn't even know that interacting was a thing!
-- 2. My ACTUAL favorite plushie isn't listed here, that would ruin the fun behind it ;)
-- 3. Despite part of my username being french, and living in an English and French-speaking country, I actually understand very little of it.
Favorite Part Of Being a PokéHeroes Staff Member: Getting to help out others and talking to new people!