Koushi
From PokéHeroes Wiki
Koushi
"Hi, I'm Koushi and I do drawings! Please feel free to PalPad or PM me if you think I can help with anything on or off site! I'm often a little slow with replying to things so please bear with me a bit!"
---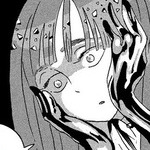 Profile Link:
Koushi
Position(s): Artist
Nickname(s): Please feel free to call me Wren!
Location: At the moment I live/study in Denmark
Birthday: 29 October
Gender:

Language(s): English
Favorite Pokémon:

Tepig
Favorite PokéHeroes Plushie: (Again) it has to be Tepig!
Favorite Color: Green
Favorite Artist(s)/Band(s): I like Autoheart, Everything Everything, Current Joys, The Wombats and Kishi Bashi! (and also Miku lol)
Hobbies: Drawing! And uhh drawing? And over-analysing movies!
3 Fun Facts About Koushi:
-- 1. I'm obsessed with vampire movies!! The good ones and the bad ones! (Good ones do exist, I promise)
-- 2. I go to school for animation! I'd love to be a character designer one day or maybe make my own show!
-- 3. I bake really good Brownies
Favorite Part Of Being a PokéHeroes Staff Member: It's really nice to be a part of new stuff that's happening on site and get to work with the other lovely artists to make things look pretty!!