Jacharias
From PokéHeroes Wiki
Jacharias
"Hello, I'm Jacharias. You can contact me in English or Filipino (i.e. Tagalog). And, if you have anything that confuses you on this site, I'll be here to answer your questions via PalPad or PM."
---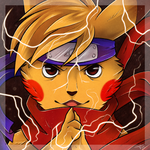 Profile Link:
Jacharias
Position(s): Moderator
Nickname(s): Jach
Location: Midwestern United States
Birthday: 14 June
Gender:

Language(s): English & Filipino
Favorite Pokémon:

Pikachu,

Eevee &

Mew
Favorite PokéHeroes Plushie: Pichu & Pikachu
Favorite Color: Red
Favorite Artist(s)/Band(s): Steven Tyler/AeroSmith
Hobbies: Drawing, Reading Manga & Watching Animé
3 Fun Facts About Jacharias:
-- 1. I'm proud of making the sprites of the whole "Narichu" evo line.. especially, Naruchu.
-- 2. My favorite PokéHeroes Events are the "Easter Egg Hunt" & "Advent Calendar".
-- 3. I played my very first Pokémon game (Pokémon Red) in a "GBC Emulator" on PC.
Favorite Part Of Being a PokéHeroes Staff Member: Being able to help more users and going around the MoD Panel.