Hime-Nyan
From PokéHeroes Wiki
Hime-Nyan
"Hello everyone, i'm Hime and an artist on this site! ♥ Hope you'll like my work, because i love it to draw since i was a little girl and want to improve more. I like to play videogames and watch Animes too, but this hobby is the most important thing I own. c: Maybe i'm a bit shy, but you can send me a message everytime if you have a question! (You can contact me in German, too.)"
---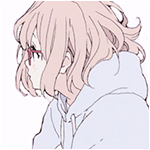 Profile Link:
Hime-Nyan
Position(s): Artist
Nickname(s): Hime
Location: Germany
Birthday: 22 November
Gender:

Language(s): German & English
Favorite Pokémon:

Oshawott
Favorite PokéHeroes Plushie: Oshawott
Favorite Color: Green 💚
Favorite Artist(s)/Band(s): I don't know, tbh. I've too many favorites.. :'D
Hobbies: drawing, playing videogames, watching Animes and sleeping
3 Fun Facts About Hime-Nyan:
-- 1. I've a lot of Pokemon Plushies/Figures in real life.
-- 2. When i'm reading Mangas/Books, i'll fall asleep very fast.
-- 3. My very first RPG was Secret of Mana for SNES.
Favorite Part Of Being a PokéHeroes Staff Member: Drawing DW Plushies and make everyone smile. 😊