Bokuto
From PokéHeroes Wiki
Bokuto
"Hey hey hey! Bokuto here! I consider myself being friendly, optimistic and helpful. So if you need assistance with anything site-related, you can always talk to me via PalPad or PM. (German & English) I hope to keep this place friendly and pleasing as it is even now! (๑ ิټ ิ)"
---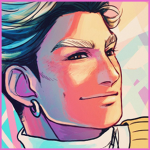 Profile Link:
Bokuto
Position(s): Moderator
Nickname(s): Owl, Bo, Yaya (for closer friends)
Location: Germany
Birthday: 01 May
Gender:

Language(s): German and English and Ugh.
Favorite Pokémon:

Deino,

Rowlet,

Hoothoot and

Stunfisk
Favorite PokéHeroes Plushie: Decidueye
Favorite Color: Black, White, Gold
Favorite Artist(s)/Band(s): Panic! at the Disco, Avicii, The Chainsmokers. But I'm really enjoying a lot of different music, my favorites are changing quite often. From The Beach boys, over Anime, Game, and Movie Soundtracks up to Alternative and Irish folk. I like waay too much!
Hobbies: Anime and Manga, reading, collecting owl stuff, sleeping (yeah, I consider this as a hobby)
3 Fun Facts About Bokuto:
-- 1. I was born in a country that doesn't exist anymore!
-- 2. My favorite Pokemon Generation is 5, I loved everything about black/white (2).
-- 3. Roleplaying and writing FF's was a really huge part of my life some years ago. I don't know why, but now I have no intention of letting this become big again.
Favorite Part Of Being a PokéHeroes Staff Member: Helping others of course and hiding working in the Moderatorpanel, hoot. 🦉