Template:LatestNews
From PokéHeroes Wiki
Hanging Gardens of Babylon
New Event Distribution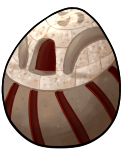 A new Event Distribution just started! The Pokémon species that is being distributed this time has been of special interest to various scientists for over a thousand years now. They come from a distant region called Babylon where they usually live in one of the Wonders of the World: The hanging gardens.
Not only is their connection to this place very mysterious, but scientists have also not yet been able to find out why these Pokémon need an unusually high level in order to evolve.
Will you help solving the mystery?
EVENT DISTRIBUTION